Desired degree
Specialized Engineering degree or IFP School's Master's degree
To apply to an industrially-orientated program that awards a specialized engineering degree or an IFP School Master's degree, you must have a degree corresponding to 4 or 5 years of higher education, such as a French 'Diplôme d'ingénieur' (in 5 years), an American BSc (in 4 years), or another equivalent degree.
Double-degree with some of the major European engineering schools and universities
IFP School has signed agreements with some of the major European engineering schools and universities where it takes 5 years to obtain an engineering degree. If you are in your penultimate year in one of these schools, you can apply for admission to IFP School effective at the end of the current year. To apply, you must first obtain the prior authorization of your studies director (list of agreements).

Students who are in their penultimate year at a French Engineering School/University linked to IFP School through a double-degree agreement, and whose School of origin requires periods abroad, can fulfill this requirement during their studies at IFP School. This is valid for some programs and under certain conditions by securing an industrial sponsorship from a company proposing one or several periods of training outside of France, and/or spending some time in a partner School/University abroad. These specific provisions will be studied on an individual case basis during the selection procedure.
Admission procedure
Selection, which is based on your application and sometimes a personal interview, depends on the content and direction of your initial studies, your grades, your professional experience, and an assessment of your potential, motivation and personality.
Applications are on-line. The next application period will be from November 15th, 2023 to March 31st, 2024.
We recommend that you complete your application as early as possible in order to explore the various sources of financial support available (apprenticeships, corporate sponsorships, grants / scholarships, etc.).

Please note that you have one month to complete your application. After this period, your file will be deleted from the database and you will have to create a new application.
* Please, for the online application, use only the following browsers:  Microsoft Internet Explorer (7 and 8 version), Mozilla Firefox (3.6 and more recent versions) and Google Chrome (7 and more recent versions).
Schedule
The Admissions Board in May for all the engineering programs.

In addition, the school organizes two extra boards:

an anticipated board meeting in March, during which a few excellent candidates can be admitted because an early result is required for them

a subsequent board meeting in June, exclusively reserved for the admission of some international students

Application file
When you complete your electronic application, you can apply for three programs at the most. Enter your choices by order of preference.

To validate your application, you must first provide the following three documents: 
a recent photo of you taken in full-face view directly facing the camera*

your resume, in English if applying to an English-language program

a cover letter, in English if applying to an English-language program

Then, it is possible to upload other electronic documents (recommended).
Your application will only be evaluated when the school receives the following documents:
a photocopy of your passport or ID card
copies of your engineering school or university qualifications (and/or attendance certificate)
details of your higher education results including ranking, grades, final GPA (for courses you have not yet finished, please send any results, even if incomplete)
* Photo size: 35 mm wide x 45 mm high; full face, see template below: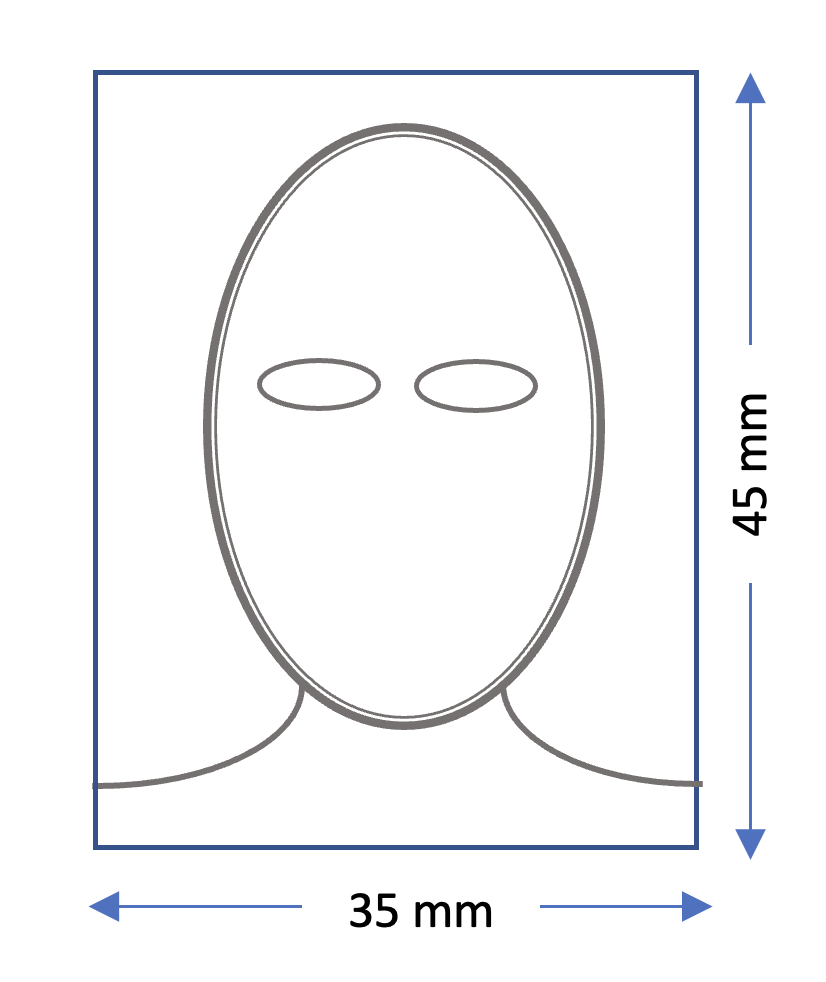 If you wish to send us letters of recommendation, you can send them after completing the application to avoid delaying processing of your application.
Level of proficiency in English and French
An English test (TOEFL, TOEIC, First Certificate, etc.) is required for applicants to English-language programs and recommended for all applicants. Indeed, students applying to an English-language program must give proof of a minimum score to one of the following tests before the Admissions Board convenes. Please note that IFP School's ETS code is 7084.
TOEIC: 850
TOEFL: 86
IELTS: 6.5
Cambridge (B2 First, C1 Advanced, Business, Linguaskill, etc): 175
Applicants who are admitted by the board and whose English level is lower will have to attend intensive English courses in summer (2 or 4 weeks).
Will be exempt from the English proficiency:
citizens of countries whose official language is English
holders of a degree from a university based in a country whose official language is English, particularly:

Australia
Canada (except Quebec)
Gambia
Ghana
Guyana
Ireland
Liberia
Nigeria
New Zealand
SouthAfrica
United Kingdom
USA
The above English requirements are for the 2024 entry and are reviewed annually.
If you are unsure of meeting one of the English language exemptions, you are advised to take an official English test.
Special case
Energy Technology Economics and Management program, in partnership with Texas A&M University: You must complete both applications (IFP School and Texas A&M)
Prerequisites given by our educational partners
Colorado School of Mines

A GPA of 3.0 or better on a 4.0 scale is required.
A TOEFL score of 79 / IELTS score of 6.5 with no band below 6.0 / Duolinguo score of 105 with no subscore below 100.

Texas A&M University

A GPA of 3.0 or better on a 4.0 scale is required.
Old GRE (Verbal 510, Quantitative 701, Writing 4.18) ou
New GRE (Verbal 154, Quantitative 156, Writing 4.18) et TOEFL (ib) 80, (cb) 213, ou IELTS 6
A TOEFL score of at least 80 / IELTS total band score of 6.0.

The University of Oklahoma

GMAT > 620 / GRE  (Verbal 160, Quantitative 160).
A TOEFL score of 79 / IELTS score of 6.5 / / Duolinguo score of 100
More detailed information on the web sites of those universities.
International students are encouraged to atttest to their level of French by attaching to their application a TCF-type language test or a DELF/DALF-type diploma or a certificate of French language training stipulating the number of hours completed, if available.

In addition, French courses are offered to international students to facilitate their integration in France and the discovery of French culture.
Studies and disability
Do you have a disability?
The IFP School team is at your disposal to anticipate the necessary adjustments, either during your application (interviews) or subsequently if you join the School. You may contact our Disability Referent at: handicap.ifpschool@ifpen.fr